JG-D80 NAIL MAKING MACHINE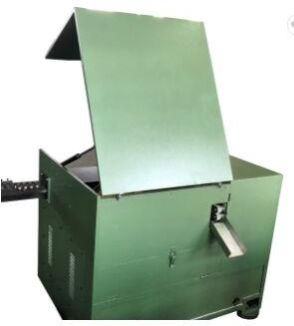 Nail Making Machine Process
This equipment covers one main crank and two side shafts. Due to the special bearing design, it is smoother in operation as compared to the traditional Nail Making Machine. The main axle is directly driven by the motor. Besides, the two side shafts separately used to control the nail cutter part and nail mold part are pulled via four bevel gears.
A wire nail having a head and a shank integral with the head, the shank being formed with a tip and having an axis, and the head having a circumferential edge defining a complete circle; characterized in that the center of the head is radially offset from the axis of the shank.
Read More...
Looking for "
JG-D80 NAIL MAKING MACHINE

" ?